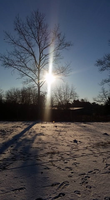 Antonio M. Madeira
Antonio "Tony/Big Guy" Manuel Madeira, 63, of Vineland, NJ, formerly of Piscataway, NJ, passed away at home on Saturday, April 29th, 2017 surrounded by loved ones.
Tony was born in Mogofores, Portugal on July 24th, 1953 to Antonio Assuncao and Maria dos Dores Madeira. At age 14, he immigrated to the United States with his family. He graduated from Tottenville High School and eventually owned his own business for many years.
Tony was a loving son, husband, father, grandfather, brother, brother-in-law and uncle. He enjoyed spending time with his family, especially with his grandchildren, and spending time on his farm with his wife and animals, including horses, dogs, goats, ducks, rabbits and chickens. He took so much pride in his family and would do anything for them. He was known for his infectious smile and everyone who met Tony instantly fell in love with him.
Tony was predeceased by his mother, Maria "Dores" Madeira in 2006, his father, Antonio Madeira in 2009, and his mother-in-law, Aristea "Iris" Riccio in 2016.
Tony is survived by his loving wife Lisa Madeira; his three children, Vanessa Druker and husband Michael of Vineland; Jillian Madeira of Rome, Italy; and Antonio Madeira, of Vineland; his two grandchildren, Michael and Angelena Druker; his sister, Fernanda Neto of Piscataway, NJ; and a host of brother and sister-in-laws, nieces, nephews, and friends.
Visitation for relatives and friends will be held at DeMarco-Luisi Funeral Home 2755 S. Lincoln Ave, Vineland, NJ on Tuesday, May 2nd from 2pm to 5:30pm with a service at 4:30pm. In lieu of flowers, please do an act of kindness for someone in the whisper of his name.