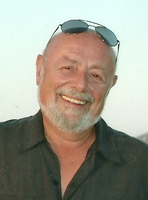 Constantinos Costas Yiournas
Constantinos (Costas) Yiournas passed away on May 8, 2017 peacefully and unexpectedly in his sleep at his home in Vineland, NJ, his loving family with him.
Costas was born in Micro Horio, Greece on October 26, 1944, to Aristedes Yiournas and Penelope (Polyzou) Yiournas. He was raised in Greece, attending the University of Athens where he earned a Master's degree in Agriculture. He came to the United States in January 1968 to attend Cornell University in Ithaca, NY, where he earned a Master's degree in Food Science in 1970. He then began his career in vaccine production at Babcock Industries in Ithaca, NY. He continued his career with Vineland Laboratories in Vineland, NJ and IGI Inc. in Buena, NJ, where he became Director of Manufacturing Operations until 1998. He enjoyed a long and distinguished career in the production of vaccine and cosmeceutical products, earning numerous patents. He was a senior consultant within his field until his passing.
Costas was a multi-talented truly unique individual. He was a proud Greek man, loving and generous, who touched many lives and contributed to all of them. He will be sorely missed by everyone.
Costas is survived by his loving wife of 44 years, Marilyn; sons Aristedes Yiournas and Alexander Yiournas; grand-daughter Zoe Yiournas-Kneipp; sister Thespina Vougas; nephew Dimitri Vougas; and many cousins and extended family.
Services were private. Burial will be in Greece. A memorial service and celebration of life will be held at a later date. Arrangements are by DeMarco-Luisi Funeral Home 2755 S. Lincoln Ave., Vineland, NJ.