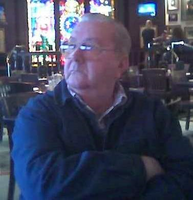 Walter E. Pettit
Walter Earling Pettit, Sr. of Minotola passed away peacefully on Wednesday, November 1, 2017 at Bishop McCarthy Nursing Home in Vineland. Earl was born on July 9, 1935 and raised in Millville to the late Samuel and Ethel (Henry) Pettit. He then moved to Vineland.
Earl was a union painter and worked at the Salem Nuclear Plant in Salem. He enjoyed remodeling and yardwork.
Earl will be sadly missed by his loving wife of 65 years, Philomena (Ritondaro); daughter, MaryAnn Lauermann (Walt) of Macon, GA; daughter, Joyce Pettit of Tuckahoe, NJ; daughter, Debbie Lore (John) of Richmond, VA; son, Walter Pettit, Jr. (Linda) of Millville; daughter, Sherry Rundstom (Artie) of Farmville, VA and daughter, Terry Pettit of Macon, GA. He will also be missed by 19 grandchildren, 43 great grandchildren and many nieces and nephews.
He was predeceased by one son, Samuel; two brothers, Clifton and Charles and two sisters, Lois and Dorothea.
Funeral Services will be private and are under the direction of the DeMarco-Luisi Funeral Home, 2755 S. Lincoln Ave., Vineland. Memories, thoughts and prayers may be extended to the family by visiting dlfuneral.com.