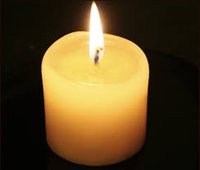 Justin M. Klein
Justin M. Klein, 37 of Malaga passed away on Friday, November 24, 2017 at Inspira Medical Center, Vineland. Born in Vineland on June 11, 1980, he was the loving son of John C. and Kathleen (Leonard) Klein.
Justin enjoyed playing basketball, loved animals and music. He was a born again Christian. Fun loving and charismatic, he was everyone's friend.
In addition to his parents, he is survived by his grandmother, Lucille Klein; his sister, Christine (Scott); 2 brothers, Kenton (Korin) and John (Jeannie); his son, Ethan who was the joy of his life; Ethan's mom, Aryan; a loving uncle to, Josh, Sunni, Gwen, Noah, Rowen, Jessie, Joey, Alyssa and Chris; and many aunts, uncles, cousins and friends.
Family and friends will be received on Saturday from 2pm to 4pm at DeMarco-Luisi Funeral Home 2755 S. Lincoln Ave., Vineland with a funeral service to follow at 3:30pm. Burial will be private. In lieu of flowers, donations may be made to Ethan Klein c/o Kathleen Klein. Memories, thoughts and prayers may be extended to the family by visiting dlfuneral.com.