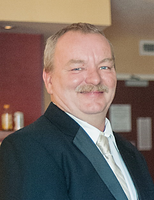 Steve Smith
Steve Smith, passed away on Tuesday, January 2, 2018 at home after a long illness, with his wife, Connie and son, Steven by his side.
Steve was a self-employed dry wall contractor. He loved spending time with his family and enjoyed hunting, fishing and tending to his small vegetable garden.
Steve is survived by his wife, Connie of 32 years; his son, Steven and his wife, Girl; 2 grandsons, Troy and Abel; step-son, Brian and his wife, Mollie and 2 grandsons, John and Brian and 1 granddaughter, Emille; step-son, Barry and his wife, Sine and grandson, Toa and granddaughter, Kaydence; step-son, Kevin and fiancé Brooke and grandson, Bryce and granddaughter, Briella and mother-in-law, Jean.
A funeral service will be held on Saturday, January 6, 2017 at 1pm at DeMarco-Luisi Funeral Home 2755 S. Lincoln Ave., Vineland. Burial will be private. Family and friends will be received on Saturday from 11:30am to 1:30pm at the funeral home. A luncheon will be served at Mauricetown Gunning Club after the services. The family requests that no flowers be sent. At this time the family would like to thank their family and friends who stayed by their side and have gone above and beyond to help during Steve's illness for the past 2 years. Memories, thoughts and prayers may be extended to the family by visiting dlfuneral.com.