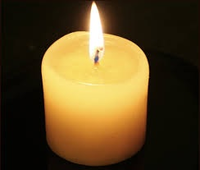 Salvatore Stabeno
Salvatore "Sammy" Stabeno, Jr., 54 of Vineland, NJ, passed away suddenly and unexpectedly on Monday, January 15, 2018.
Sammy was a hardworking, very competitive, family man. A dedicated husband, father and friend. He loved hard and hated harder.
Sammy enjoyed ALL Philadelphia sports, golfing, skiing, and the ocean. He so loved his rescued SPCA girls, Vicki and Holly.
He was employed by Arc-Intl/Durand as their packaging engineer. Prior to that, Sammy worked many years for ClearCut, Pennsauken, NJ.
He is survived by his wife, Charlotte; sons, Derrick Stabeno (and wife Maria), William Ardito and James Ardito; one daughter, Darci Stabeno; along with 5 grandchildren, Zachary, Nicolette, Ariana, Gianna, and Logan.
We will always miss and long for this great man.
Funeral services will be held on Saturday at 3:30pm at DeMarco-Luisi Funeral Home 2755 S. Lincoln Ave., Vineland. Family and friends will be received on Saturday from 2pm to 4pm at the funeral home. In lieu of flowers, donations may be made to the Eaglescharitablefoundation.org. Memories, thoughts and prayers may be extended to the family by visiting dlfuneral.com.