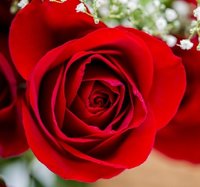 Dale Little
Dale Little (Kershaw) 67, of Mickleton, NJ passed away on Wednesday, February 7, 2018.
She is predeceased by her husband, Michael Little and son, Michael Little Jr.
Dale is survived by her daughter, Carrie Dobson (Little); son-in-law, Arret; three grandsons, Gerry, Samuel, and Curt; as well as many family and friends.
The family would like to thank everyone for their prayers and support.
Services will be private and are under the direction of the DeMarco-Luisi Funeral Home 2755 S. Lincoln Ave., Vineland. Memories, thoughts and prayers may be extended to the family by visiting dlfuneral.com.