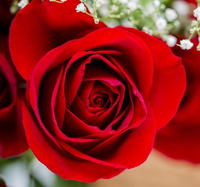 Abad Jeannette "Jinny" Torres
Abad Jeanette Torres, 34 of Vineland, passed away on Sunday, February 25, 2018. Mostly known as "Jinny", she was born on January 17, 1984 in Yauco, Puerto Rico to Marisol Garcia and Abnel Torres.
Jinny was a Home Health Aide for Bayada Nurses and also worked at Rite Aid. She attended Vineland High School and enjoyed dancing, singing, spending time with her kids, writing, cooking and cleaning.
She was predeceased by her grandfathers, Ramon Garcia and Ismael Feliciano.
She leaves behind her parents, Marisol Garcia, William Feliciano and Abnel Torres; brothers, Ismael and Gabriel Feliciano; sisters, Jamayra Feliciano and Ginnette Rivera Feliciano; her children, Nathan, Dililah, Emma, Izairve, Aiyana and Enziah; grandmother, Maria Luisa Delgado; 6 uncles, 3 aunts, nephews, niece and plenty of cousins and loved ones.
Family and friends will be received on Thursday evening to celebrate her memory from 6pm to 8pm at DeMarco-Luisi Funeral Home 2755 S. Lincoln Ave., Vineland, with funeral services at 7:30pm.
Poem
When God saw you getting tired and a cure was not to be, He put his arms around you and whispered, Come to me. He didn't like what you went through and he gave you rest. His garden must be beautiful. He only takes the best and when we saw you sleeping so peaceful and free from pain, we wouldn't wish you back to suffer that again. Today we say Goodbye and as you take your final rest that garden must be beautiful because you are One of the Best.