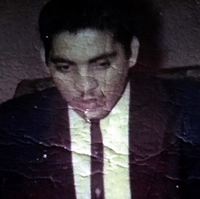 Felipe Rosa
Felipe Rosa, 79 of Paterson, NJ passed away on Wednesday, December 12, 2018 at the Eagleview Healthcare Rehabilitation, Pittsgrove.
Born in San Sebastian, Puerto Rico, he loved singing and playing his guitar.
He is predeceased by his parents, Benito and Jovita (Mendez) Rosa.
Felipe is survived by his daughter, Olga Quiles; sons, Robert, Sam and Albert Rosa; 3 grandchildren, Freddy and Marilyn Laboy and Cheena Colon; 4 great grandchildren; siblings, Valeriana, Brunilda, Mana, Margarita, Antonio, Octavio, Blanca, Ruben, Fernando and Alfredo.
Family and friends will be received on Monday, December 17, 2018 from 9am to 10am, followed by a funeral service at 10am at DeMarco-Luisi Funeral Home 2755 S. Lincoln Ave., Vineland. Felipe will be laid to rest at Siloam Cemetery, Vineland. Memories, thoughts and prayers may be extended to the family by visiting dlfuneral.com.