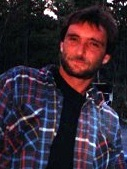 Mario L. Vapore
Mario Leo Vapore, 50 of Vineland, passed away on Wednesday, December 12, 2018 from his battle with cancer.
He was born in Corleone, Sicily and came to America in 1970. He attended Vineland Public School System and was employed at DeRossi & Son Co., Tech Glass Co and AV Roofing & Guttering.
Mario enjoyed fishing, gardening and cooking.
He is predeceased by his mother, Josephine Vapore.
Mario is survived by his daughters, Tiffany and Christine; his son, Mario; father, Bernardo Vapore; sister, Angela Mancuso and Giovanni; brothers, Andrew and wife Gabriella (Saverio) Vapore, John and Giuseppe "Joe" Vapore; nieces and nephews, Marco and his daughter Alania, Christopher, Francesca, her daughter, Mia and her fiancé Michael, Jennifer, Joey, Maria and her son, Ayden and cousins.
Family and friends will be received on Wednesday from 10am to 11am followed by a funeral service at 11am at DeMarco-Luisi Funeral Home 2755 S. Lincoln Ave., Vineland. Mario will be laid to rest at Siloam Cemetery, Vineland. In lieu of flowers, donations may be made to the SJ Cancer Fund, P.O. Box 1084 Brigantine, NJ 08203 sjcancerfund.org. Memories, thoughts and prayers may be extended to the family by visiting dlfuneral.com.