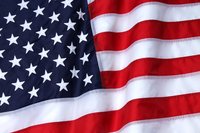 John H. Hannold
Upper Pittsgrove Township-John H. Hannold Sr., AKA "Jack", 86 of Upper Pittsgrove, passed away peacefully on Sunday evening, January 6, 2019 at his home following an extended illness, surrounded by his family. Jack was born and raised in Elmer. He later raised his family in Elmer prior to moving to Upper Pittsgrove in 1994. He retired as a tanker truck driver in 1994 from Lacy's Express in Pedricktown, NJ where he worked for 19 years.
Jack was a former volunteer Fire Fighter for Daretown Fire Company and Elmer Fire Company. He was in active duty Army from 1953 to 1955, serving in the Korean War and receiving the Medal of Honor.
Jack is survived by his loving wife of 63 years Lois; son, John Jr. (Andrea) of Rosenhayn; daughter, Darla Hitzelberger (David) of Elmer; granddaughters, Rebecca Roberts (Geoffrey) of Pedricktown and Taylor LaBree of Pittsgrove; step grandchildren, Cody and Paige McMahon of Rosenhayn; former son-in-law, David LaBree of Pittsgrove, three sisters, one brother and several nieces and nephews.
Jack was predeceased by his parents, Harold and Laura Hannold; one sister, Marie Harris and two brothers, Nathan and Arthur.
Jack was a loving husband, father and grandfather, who was very proud of his family. He will be sadly missed.
Funeral services with Military Honors are under the direction of DeMarco-Luisi Funeral Home, 2755 S. Lincoln Ave., Vineland. In lieu of flowers, family requests donations be made to St. Jude's Hospital for Children in John's memory stjude.org/memorialgifts.