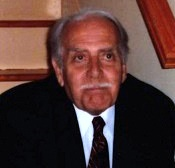 Sheldon V. Smith
Sheldon Vischer Smith, MD died January 8, 2019 in Vineland, NJ after a brief illness. He was 80. Born January 17, 1938, Sheldon grew up the son of Dutch and English families in the Schenectady, NY area and at his grandparent's ancestral home in Vischer's Ferry, NY. Moving 13 times during his 12 early school years, Sheldon called his summers at Kamp Kill Kare on Lake Champlain in VT his true home and he was an avid swimmer, diver, and sailor. Sheldon graduated from Scarsdale High School in Scarsdale, NY and attended Union College in Schenectady, NY like his father.
He went on to Albany Medical School in Albany, NY, was certified by the American Board of Internal Medicine, and interned at Roosevelt Hospital in New York City in the early 60's. It was there that he learned to love the opera after being called to Lincoln Center to treat a singer, and where he doctored to President Herbert Hoover during his final days at the Waldorf Astoria Hotel. During the Vietnam War, Sheldon served as a Major in the US Army at Fort Gordon in Augusta, Georgia where he learned to love golf and began his annual visits to the Masters Tournament.
He worked for many years as a doctor in New Jersey at the Summit Medical Group in Summit, NJ, Primary Care Physicians in East Rutherford, NJ where he treated the NY Giants, and the Vineland Developmental Center in Vineland, NJ where he loved helping the disabled and was a genius at non-verbal communication. Sheldon was especially good at diagnosing rare and challenging diseases and was named one of America's Top Physicians 2004-2005 for internal medicine and cardiology. Sheldon loved to tell stories, buy fresh vegetables from the farm and look at the lake with his loving wife, Debbie.
He is survived by his wife, Debra Barsotti Smith of 21 years of Pittsgrove, NJ; his sister, Suellen Smith Mader of Sonoma, CA; his daughters, Abigail Smith Wentworth (Philip) of Old Greenwich, CT and Lisa Barsotti of Vineland, NJ; his mother-in-law, Antoinette Barsotti; brothers-in-law, James Barsotti, Glenn Barsotti (Kat); sisters-in-law, Anne Marie Barsotti, Donna Ollett (Mark); Uncle, Vince DeLuca and Bruno Tramontana; his grandchildren, Claire Wentworth, Glenn Shaw, Maria Smith, Ethan Smith, and Dara Smith, and many nieces and nephews.
He was predeceased by his son, Sheldon Vischer Smith, Jr.
Family and friends will be received on Saturday from 3pm to 5pm with a funeral service at 4:30pm at DeMarco-Luisi Funeral Home 2755 S. Lincoln Ave., Vineland. Burial will be private. In lieu of flowers, donations may be made to the SJ Regional Animal Shelter, 1244 N. Delsea Dr. Vineland, NJ 08360.