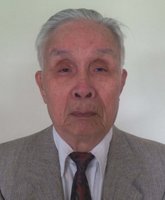 Du Van Pham
Du Van Pham was born in 1925 in Ninh Binh, North Vietnam. In 1954, he immigrated to Saigon, Vietnam with his mother, sister, and wife.
He worked as an accountant for a southern Vietnamese government television company. During this time, he raised his 8 kids and made sure they were loved. In 1990, he then immigrated to New Jersey where he was reunited with his family. New Jersey is where he continued to see his family grow.
He passed away peacefully on January 27, 2019, surrounded by loved ones.
Du Van is survived by his loving wife of nearly 70 years, Nhat Truong and daughter Diep; son Phu; daughter Lan; daughter Hue; daughter Cuc; daughter Trinh. He was also loved by his 15 grandchildren and 9 great-grandchildren.
Du Van was a compassionate, supportive, and intelligent man. He enjoyed reading the Buddhist bible daily, learning new things, and playing with his grandchildren and great-grandchildren. He always looked forward to family gatherings. He will be greatly missed by all those whose lives he touched.
Family and friends are invited to attend the funeral services on Saturday, February 2, 2019 from 9am to 11am, followed by a viewing from 11am to 1pm at DeMarco-Luisi Funeral Home, 2755 S. Lincoln Ave., Vineland. Cremation will follow at Laurel Lawn Crematory, 170 Old Deerfield Pike, Bridgeton, NJ 08302.