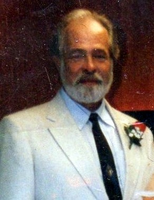 James A. "Jim" Corwonski
James Andrew Corwonski, "Jim" or "Big Jimmy" to his family and friends, passed away at the age of 72 on August 3, 2019 after a brief battle in the hospital.
He will be remembered for his kindness of both heart and action and was always willing to share anything from his last dollar to a kind word with both friends and strangers.
Jimmy was passionate about the things he loved, including his Philadelphia Eagles, trains (model and real), and God. He achieved one of his dreams after he began volunteering at the Southern Railroad of New Jersey and finally worked his way up to railroad engineer. He lived his entire life in South Jersey, mostly in Franklinville, Elmer, and Vineland.
Jim readily shared his faith with anyone who would listen, and could joyfully speak for hours about God, the Bible, and prophecy without ever judging.
Jimmy will always be loved and is survived by five of his six children, his three brothers, and his two sisters.
Family and friends will be received on Sunday, August 11, 2019 from 2pm to 4pm with a funeral service at 3:30pm at DeMarco-Luisi Funeral Home 2755 S. Lincoln Ave., Vineland. Please dress casually or in your favorite Eagles jersey. Burial will be private.