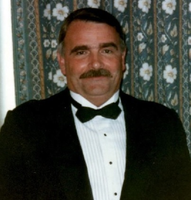 Grady Clevenger
Grady Clevenger, 74 of Newfield, passed away on Friday, August 23, 2019.
Grady was born on December 21, 1944 in Blountsville, AL and was raised in Jefferson City, TN. He worked in the mineral mines traveling across the United States. He owned and operated Grady's Welding for over twenty years.
Grady loved the outdoors and was an avid fisherman and hunter. He belonged to the Indian Neck Hunting Club in Tappahannock, VA.
He is predeceased by his mother, Grace Pesnell; father, Sam Clevenger and brother, Clayton.
Grady is survived by his wife, Carol Musto-Clevenger of Newfield, NJ; brother, Henry Clevenger (Dorothy) of Fale Creek, TN; sister, Gayle Trenell (Tom) of Knoxville, TN; two daughters, Charla and Mary Clevenger of Knoxville, TN; son, Adam Clevenger of Virginia Beach; son, Wyatt Clevenger (Jan) of Ocean City, NJ; son, Dallas Clevenger of Newfield, NJ; sister-in-law, Katherine Caterina (Russell) and seven grandchildren.
Funeral services will be held at a later date. Arrangements are by DeMarco-Luisi Funeral Home 2755 S. Lincoln Ave., Vineland.