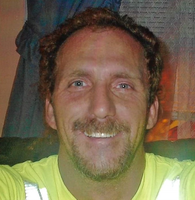 Donald Hyson
Donald Hyson, 58 of Vineland, passed away on Monday, July 12, 2021.
Born on February 6, 1963 to the late Carl Wayne Hyson and Catherine Hyson-Baker, he worked for Waste Management for over 30 years. A great husband, father, grandfather, and brother, he loved spending time with his family.
Donald is survived by his wife of 22 years, Karen (nee Cecere); his children, Donny Foster of Delanco, and Tommy, Rebeccah, Chrissy, Jordan, and Donald Hyson all of Vineland; his granddaughter, Angelina Hyson of Vineland; siblings, Carl Hyson (Laura) of Columbus, GA, Robert Hyson (Cindy) of Poinciana, FL, Elizabeth Smith of Buena, NJ and Kathryn Hyson of New Castle, DE; several nieces and nephews; and his faithful companion, Daisy.
Family and friends will be received on Thursday, July 15, 2021 from 10am to 12pm, followed by a funeral service at 12:00pm at DeMarco-Luisi Funeral Home, 2755 S. Lincoln Ave., Vineland. Interment will follow in Siloam Cemetery, Vineland. In lieu of flowers, donations may be made to the family. Memories, thoughts and prayers may be extended to the family by visiting dlfuneral.com.