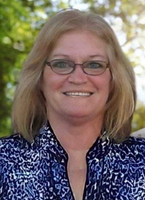 Lori Ann Peticca
Lori Peticca (nee Reigle) passed away suddenly and unexpectedly on November 14, 2021. She was 63 years old.
Born in Bronx, NY to Norman and Lucille Reigle. She lived in New York and Pennsylvania before moving to Cumberland County, NJ for most of her adult life.
Lori is predeceased by her parents, her sister, Doreen Shelley and her brother, William Reigle. She is survived by her partner of 20 years, Wes Elbertson, his mother Lorraine Silvers, daughter Sandra Cocuzza (Joe), sons William Craig (Rene'), Anthony Peticca (Raquel), Andrew Peticca (Jamie), step-daughters Laura Iveson (Kevin) and Alisha Elbertson. She had 15 grandchildren that she adored and numerous nieces, nephews, friends and relatives who will miss her dearly.
Lori loved to sew, cook, spend time with friends and family and go to the beach. She enjoyed shopping and finding a good deal. She also loved her pets, watching soap operas and The Flintstones.
Family and friends will be received on Friday November 26, 2021 from 4:00pm to 5:30pm with a memorial service at 5:30pm at DeMarco-Luisi Funeral Home 2755 S. Lincoln Ave., Vineland. Burial will be private.