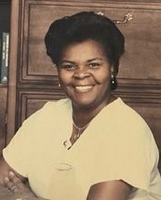 Shirley Ann McMillan
Shirley Ann McMillan, of Vineland, passed away on Thursday, June 2, 2022.
Born in Philadelphia, Pa on May 7, 1942 to Elijah Joyner and Sarah Elizabeth Joyner (Ransome), she graduated from Vineland High and Cumberland County College, and was proud of her profession as a registered nurse until she retired. She worked in hospitals and long-term care facilities, but her favorite job was at Bayside State Prison as director of nursing.
She was predeceased by her husband, James McMillan; two sisters, Edna Mae Joyner and Sara Jackson; and two brothers, Edward Elijah Joyner and Louis Joyner. She is survived by her daughter, Miya Miyamoto; her sister, sister Clara Wilson of Philadelphia; a host of nieces and nephews; and special friend and godmother to Miya, Annie Wright, they were friends for almost 60 years.
After a long hard fought health battle on June 2, 2022, her life here ended, and she will be sadly missed by those who knew and loved her.
Friends and Family are invited to attend her funeral service on Friday, June 17, 2022 at 2pm at St. Paul's Missionary Baptist Church, 138 W. Wood Street, Vineland in person or online via Zoom. Zoom Meeting ID 839 4674 4670 Password 050742.