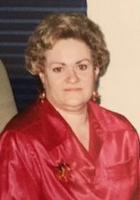 Carol R Emmons
Carol R. Emmons, 71, passed away peacefully at her home on October 11, 2022.
Her fondest wish during a long struggle with a number of medical issues was to
stay in her home, and when the time came, to die there. The Lord granted her
that wish.
Carol was a lifelong resident of Cumberland County and was born at the
Bridgeton Hospital. She graduated from Bridgeton High School and then from
Cumberland County Community College as an RN in nursing. She then worked for
several of the local hospitals and ended her career at Inspira Hospital in Vineland.
She lived in Vineland for many decades.
She was a very private person and had a few very close friends that she dearly
loved. She was a lover of animals and a passionate supporter of a number of
animal rights groups. She was particularly fond of several cats.
Carol is survived by her brother, John Emmons (Pat). She was predeceased by her father, John Emmons and her mother, Laura Emmons.
Family and friends will be received on Tuesday, October 25, 2022 from 10am to
11am with a funeral service to follow at 11am at DeMarco-Luisi Funeral Home,
2755 S. Lincoln Ave., Vineland. Burial to follow at Siloam Cemetery in Vineland.
In lieu of flowers, donations may be made in her name to the South Jersey
Regional Animal Shelter, 1244 N. Delsea Dr., Vineland, NJ 08360.