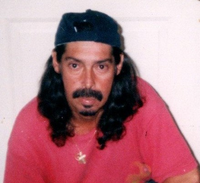 Victor M Gonzalez
Victor M Gonzalez, 66, of Vineland, NJ, passed away on Thursday, February 23,2023; surrounded by his family.
Victor was born in San Sebastian, Puerto Rico. He was a resident of Vineland since the age of nine. A self-taught mechanic, he served family and friends with his talent. He was well-known for his kindness, generosity, and his love for flowers, especially roses. Victor impressed all hearts with his humility and his gentle spirit, to know him was to love him.
Predeceased by his parents, and two brothers; he is survived by 5 brothers and 6 sisters along with many nieces and nephews.
Family and friends will be received on Thursday, March 2nd, from 10am to 11:30am, followed by funeral services at 11:30am at DeMarco-Luisi Funeral Home, 2755 S Lincoln Avenue, Vineland. Burial will follow in Siloam Cemetery, Vineland.