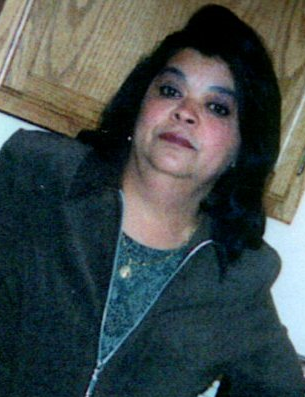 Carmen P. Baez
Carmen Paula Baez, affectionally known as "Sissy" departed this life on April 27, 2023. Carmen was born on July 18, 1951 to the late Emillio Pizarro and Paula Osorio in Rio Grande, Puerto Rico. By 1963 the family settled in Port Norris, NJ.
Carmen attended school in Puerto Rico and Port Norris. Upon leaving Port Norris, Carmen resided in Vineland, NJ. There she worked at Kimble Glass and multiple casinos in Atlantic City, NJ; Taj Mahal, Harrahs and the Hilton for 19 years.
She enjoyed spending time with her family cooking and cleaning.
Carmen "Sissy" was the mother of Carmen Lyndia Baez Piatt and mother-in-law to Wayne Piatt of Vineland. She had 4 grandchildren, Jasmarie Lynn Baez, Gisselle and Gabrielle Rodriguez and Joshua DuBois Baez; 3 great grandchildren, Jayden Reyes, Jeremiah Baez and Amaya'Li Kirkland who called her "Nana"; sister, Martha Morales of Vineland; a brother, Carlos Pizarro of Atco, NJ; her aunt, Grace Osorio of NY.
She will be missed by her only nephew, Jonas Almadovar and his 4 children, Alexsia, Lailya, Caleb and Alexsander Almadovar, as well as her special cousin/sister, Lucy Gibson and her goddaughter, Ja'Leah Mayes and a host of cousins and friends.
She is predeceased by her father, Emillio Pizarro and mother, Paula Osorio; 4 special aunts, Carmen Velez, Ana, Milagro and Rosa Osorio.
Family and friends will be received on Thursday, May 4, 2023 from 10am to 11:30am with funeral services at 11:30am at DeMarco-Luisi Funeral Home 2755 S. Lincoln Ave., Vineland. Burial will follow in Siloam Cemetery, Vineland.