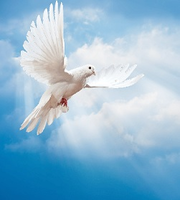 Judith M. Salter
SALTER, JUDITH MARSHA, 76, of Vineland, NJ, passed away on Wednesday, July 25, 2018 in Vineland. Judith was born in Philadelphia, Pa. and was a resident of Pleasantville, NJ for 22 years before moving to Vineland, NJ where she was a resident of Lutheran Acres for 18 years.
She was an avid reader and loved watching TV mysteries.
She is preceded in death by her husband, Edward Salter.
Judith is survived by her daughter and son-in-law, Judianne and Glen Cimino of Buena Vista Township along with her two grandchildren, Jennifer Cimino and Eric Cimino of Buena Vista Township.
Funeral services will be private and at the convenience of the family. Arrangements are by DeMarco-Luisi Funeral Home, 2755 S. Lincoln Ave., Vineland.