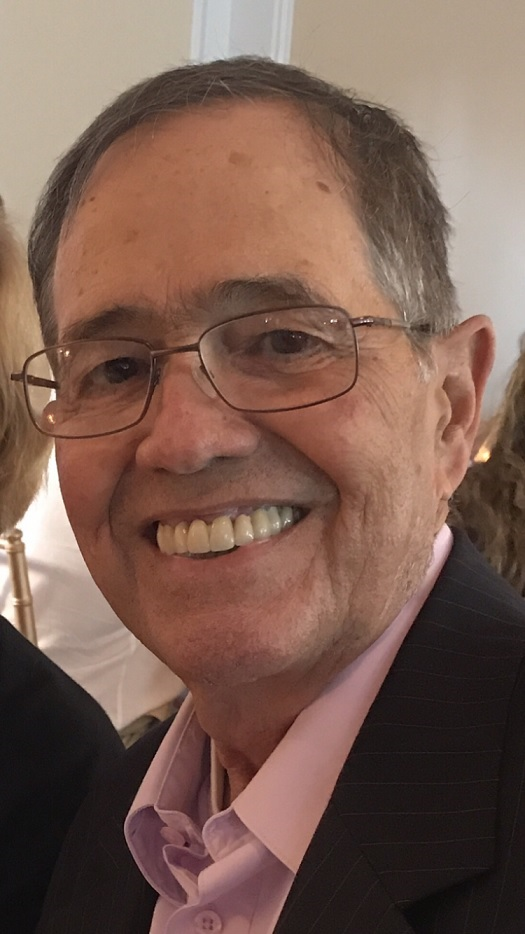 Obituary of Andrew H. Mazzoni
Andrew "Andy" H. Mazzoni, 71, passed away after a long illness on January 25, 2019, surrounded by his family. He was a lifelong Vineland resident and graduated from Vineland High School in 1965. He had a degree in Roman History from Rutger's University and was a member of the Army National Guard. Andy's lifelong career was devoted to his love of flowers running Henry Mazzoni Farms with his brother Phil, growing many different fresh cut flowers including Baby's Breath, Sunflowers and Snap Dragon's which were proudly displayed in Ronald Reagan's Inauguration. After Andy retired, he attended culinary school and would practice his new recipes at home and took his amazing horticultural skills to his fruit grove, garden, and his 40+ fig trees – leading him to be affectionately known as the "Figman".
Andy is survived by his wife Doris (Spadoni) of 50 years, children: Kristin (Rick), Greg (Carisa), Erick (Erin); grandchildren Andrew, Carly, Maria, Jack, John, Jase, Sam and Eva; Father-in-law John (Elfreida) Spadoni; Brother Michael (Alyce); Sister-in-laws: Joanne (Max) Toffenetti, Laura (Frank) Sansalone, Karen (Karl) Baldys, and June Mazzoni; many nieces & nephews, and his best buddy Jake (his dog).
He is predeceased by his brother Phil, and parents Catherine and Henry Mazzoni, and mother-in-law Anna Spadoni (Siliquini).
In honor of Andy please consider wearing a plaid or flannel shirt to the services.
Family and friends will be received on Tuesday, January 29 from 9:30am to 11:15am followed by a funeral liturgy at 11:30am at Our Lady of the Blessed Sacrament Parish, St. Michael's Church 504 West Ave., Minotola. Burial will be private. Memorial contributions in Andy's name may be made to The American Heart Association or The National Kidney Foundation. Arrangements are by DeMarco-Luisi Funeral Home 2755 S. Lincoln Ave., Vineland.