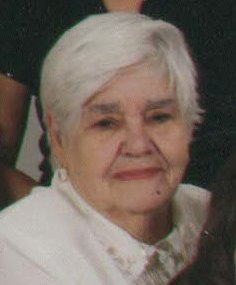 Obituary of Rosalia Marrero
Rosalia Marrero, 96 of Vineland, passed away on Thursday, October 4, 2018 at home, surrounded by her family.
Born in Jayuya, Puerto Rico, Rosalia was a dedicated Jehovas Witness for over 40 years at the Kingdom Hall of Jehovah's Witnesses on Oak Road, Vineland.
She enjoyed taking care of her family and is predeceased by her husband, Salvador Marrero and 2 sons, Salvador Marrero, Jr and William Marrero.
Rosalia is survived by her 5 children, Carmen Marin, Hilda Echevarria, Milagros Santiago and husband Edras "Eddie"; Yolanda Marrero and Papo Marrero and wife Miriam; 14 grandchildren and 14 great grandchildren.
Family and friends will be received on Tuesday, October 9, 2018 from 9am to 10:30am, followed by a funeral service at 10:30am at DeMarco-Luisi Funeral Home 2755 S. Lincoln Ave., Vineland. Rosalia will be laid to rest at Siloam Cemetery, Vineland. Memories, thoughts and prayers may be extended to the family by visiting dlfuneral.com.