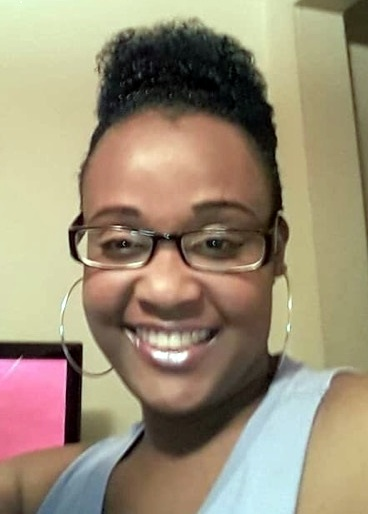 Obituary of Nikila Jenkins
Nikila Simone Jenkins, affectionately known as "Nip", departed this life on Wednesday, October 3, 2018 at age thirty-nine.
Nikila was born January 29, 1979 to the late Robert Jenkins, Sr. and Elizabeth "Becky" Holden-Jenkins. Nikila attended the Cumberland and Salem County School systems and graduated from Salem Vo-Tech Center. She was employed at F & S Produce in Rosenhayn, NJ.
The echo of a sweet voice and tender heart has departed from us so suddenly.
She leaves to cherish her memory, her devoted mother, Elizabeth "Becky" Holden-Jenkins; two sisters, Marla Jenkins and Fatima Smalls; one brother, Robert Jenkins, Jr.; three nieces, Jimicia, Jimilia, and Breyonna; three nephews, Jimia, Zwamir, Jaquay; four great nieces, Makyla, Natalie, Naomi, Judah; four great nephews, Abram, Dymenic, Bryant, and Masion; four uncles; David Holden, Marvin Holden, Ruben Robinson, and Clarence Jenkins; three aunts, Minnie Brown, Mae Holden-Johnson, and Evangelist Phyllis Holden; two great aunts, Eva M. Holden and Donna Clark; her best friends, Nicole and Juan; and god brother, Joseph Daniels.
Family and friends will be received on Thursday morning from 10am to 11am, followed by a funeral service at 11am at Bethel AME Church, 113 S. 5th Street Millville, NJ. Nikila will be laid to rest at Laurel Lawn Cemetery, 170 Old Deerfield Pike Bridgeton, NJ. Arrangements are by DeMarco-Luisi Funeral Home 2755 S. Lincoln Ave., Vineland.