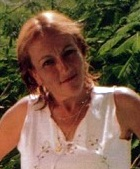 Obituary of Carmen Iris Colon
Carmen I. Colon, 57 died peacefully surrounded by her loving family on January 19, 2019 at Bishop McCarthy Residence in Vineland, NJ.
Carmen was born on August 18, 1961 in Lares, PR.
She is survived by her brother, Juan Colon and sister, Carmen Clavell both of Vineland. She leaves a loving host of nieces and nephews to cherish her memory.
She is preceded in death by her parents, Dionisio Alicea and Vicenta Cardona both of Puerto Rico and her sister, Carmen Lydia Colon of Vineland.
Carmen enjoyed sewing, cooking, doing crossword puzzles and playing bingo. Being with family was her greatest joy. She was loved deeply by family and friends.
Family and friends will be received on Friday at the Divine Mercy Parish, St. Francis of Assisi Church, 23 W. Chestnut Ave, Vineland from 9am to 9:45am with a Funeral Liturgy to follow at 10am. Carmen will be laid to rest at Sacred Heart Cemetery, Vineland. Arrangements are by DeMarco-Luisi Funeral Home, 2755 S. Lincoln Ave., Vineland.