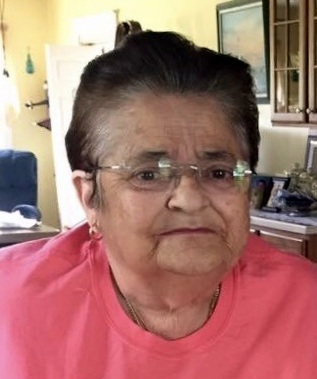 Obituary of Linda Zorzi
Linda Zorzi, 74, of Landisville died Tuesday, February 19, 2019, at Inspira Medical Center, Vineland. She was a lifelong resident of the area and a graduate of Delsea Regional High School.
In her early years, she worked with her family helping them with the family egg business. Later she was employed by Shop Rite for many years as a meat packer. The career she was most proud of was her 25 years driving Bus #19 for the Buena Regional School District.
One of her favorite past times was coaching softball for Buena Little League which she did for over 20 years. Most of all, her family and grandchildren were the light of her life.
She was predeceased by her husband of 46 years, Vincent Zorzi; parents, Frank Locicero and Deana (DeStefano) Locicero and two brothers, Robert and Frank Locicero.
She is survived by her sister by choice Edith Dominicus (Nick) of Portland, Maine; son, Darin Zorzi and wife Lori of Landisville; two daughters, Deana Ridolfo and husband Matthew of Landisville, and her "shadow" Lisa Togno and husband Thomas of Landisville; seven grandchildren, Darin and Sydney Zorzi, Sophia and Gabe Ridolfo, Michael C. Brothman, Breanna and Thomaso Togno, her fur baby Vinnie and many nieces and nephews.
Family and friends will be received on Thursday evening from 6pm to 8pm at the DeMarco-Luisi Funeral Home, 2755 S. Lincoln Ave., Vineland, and again on Friday morning at Our Lady of the Blessed Sacrament Parish, St. Michael's Church from 9am to 10:45am, followed by a Funeral Liturgy at 11am. Linda will be laid to rest at Our Lady of Victories Cemetery, Landisville.