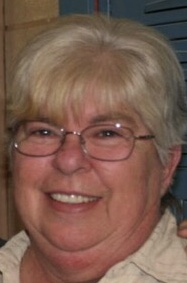 Obituary of Jean K. Kane
Jean Kay (Kirkpatrick) Kane passed away peacefully at home on Friday the 22nd of February. She is survived by her sister, Sharon Kirkpatrick-Sanchez (Paul); children, Kim Reigens (Joseph), Candy Devich (Mark), and Rich Kane (Becky). She loved her grandchildren; Megan Devich, Nathan Reigens (Melissa), Joseph Reigens, Kyle Devich (Jason Smith), Rachel Kane, and great grandchildren; Thea and Logan Reigens with all of her heart, they were her pride and joy. Jean is also survived by her Aunt Virginia "Ginny" (Kirkpatrick) Furrow and numerous cousins who live across the country.
Jean is predeceased by her mother and stepfather, Alice and Joseph Kane; her biological father, Doyle "Jack" Kirkpatrick; paternal grandparents, Elmer W Kirkpatrick and Anna K Dahl, and maternal grandparents, Hoyt and Sarah Gartley.
Jean grew up in South Dakota, graduating from Spearfish High School in 1967. She attended Black Hills State University for a brief time. Jean eventually moved to New Jersey to start her family. She raised her three children as an incredible single mother.
Jean retired from the Superior Court of New Jersey in 2011. She enjoyed retired life and was an active member of both The Eastern Star and The Red Hat Society. Although Jean lived in New Jersey for the majority of her life, her heart was always in the Black Hills of South Dakota.
Family and friends will be received on Saturday, March 2, 2019 from 3pm to 4pm followed by a funeral service at 4pm at DeMarco-Luisi Funeral Home 2755 S. Lincoln Ave., Vineland. Burial will be private. In lieu of flowers, donations can be made to the order of The Eastern Star in care of Penns Grove Chapter. 11 Main Street Pennsville, New Jersey 08070.