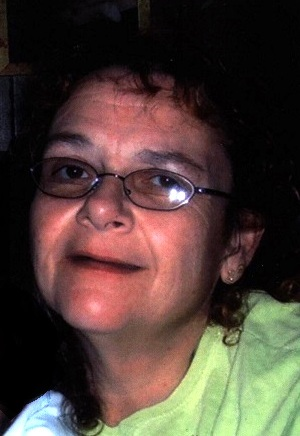 Obituary of Donna M. Gonzalez
Donna M. Gonzalez, 62 of Vineland, passed away suddenly with her cat, Cookie on February 20, 2019.
Donna was a lifelong resident of Vineland. She worked as a caretaker for the mentally disabled until she retired in 2018. She enjoyed spending time with her family and friends, especially her loving faithful cat, Cookie.
Donna was an amazing mother, wife, daughter and sister and she was loved by everyone she met. Donna will deeply missed by all that knew and loved her.
She was predeceased by her husband, Fermin and her father, Carmen R. D'Augustine.
She is survived by her mother, Grace D'Augustine; siblings, Carmen (Tammy) D'Augustine II, Kathy D'Augustine (Jim) and Lori (William) Benivegna; her children, George (Nicole) D'Augustine, Mary Ann (Keith) Harris and Jeanina (Robert) Greene; 8 grandchildren, 2 great-grandchildren and many nieces and nephews.
Funeral services are private. Arrangements are by DeMarco-Luisi Funeral Home 2755 S. Lincoln Ave, Vineland. Donations may be made to the South Jersey Regional Animal Shelter http://southjerseyregionalanimalshelter.org/