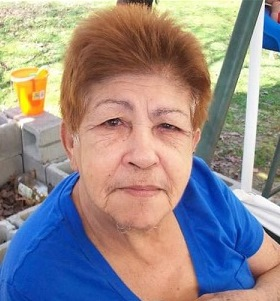 Obituary of Luz Garcia
Luz Garcia, 81 of Vineland, passed away on Thursday, March 14, 2019 at Inspira Medical Center, Vineland.
Born in Barranquitas, Puerto Rico, she enjoyed cooking, music and spending time with her family. Luz was a member of Divine Mercy Parish, Vineland.
She is predeceased by 6 children, Carlos, Hector, Luis, David, Victoria and Carmen Martinez; her parents, Baciliso Garcia and Tomasa Santos and siblings, Luz, Domingo, Tomas, Alberto and Celia.
Luz is survived by her children, Carmen (Miguel), Freddy (Carmen), Edwin and Jose Martinez and Luz (Lorenzo) Coursey; 34 grandchildren, many great grandchildren and several great-great grandchildren; several brothers and sisters, nieces and nephews.
Family and friends will be received on Monday evening from 6pm to 8pm at DeMarco-Luisi Funeral Home 2755 S. Lincoln Ave., Vineland and again on Tuesday morning from 10am to 10:45am at Divine Mercy Parish, 23 W. Chestnut Ave., Vineland, followed by a Funeral Liturgy at 11am at the church. Luz will be laid to rest at Sacred Heart Cemetery, Vineland.