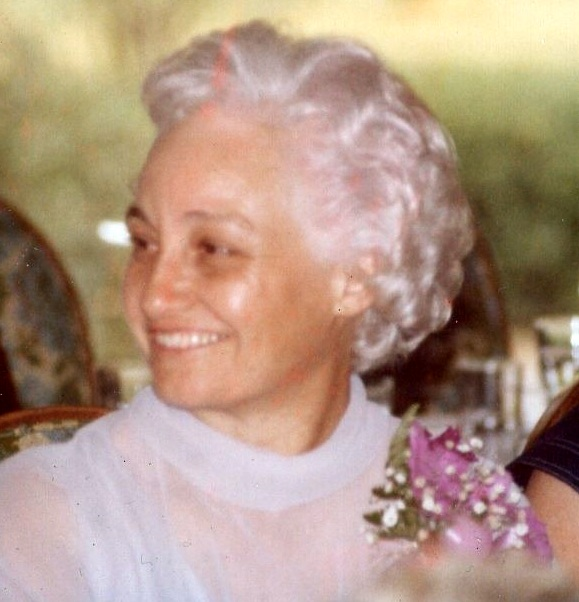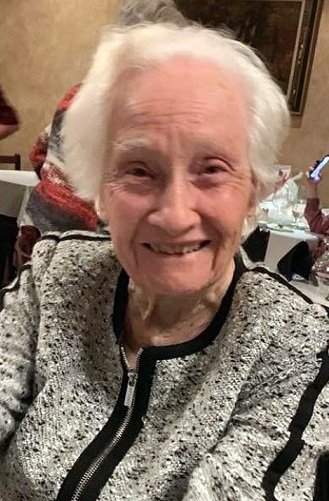 Obituary of Minnie R. Toffenetti
Minnie Toffenetti (nee Formento), 97, passed away peacefully at her home on Friday, April 26, 2019. Minnie is survived by her son, Robert Toffenetti and daughter-in-law, Judi Toffenetti; daughter, Judith Toffenetti and her husband, Iskender Kutlucinar; five grandchildren, Andrea Kornbluh, Valerie Toffenetti-Ramsi, Robyn Toffenetti, Katrin Kutlucinar and Atley Kutlucinar; six great grandchildren, Gavin, Parker, Caitlin, Olivia, Milo and Brody; her sisters, Rosalie Bergamo and Gloria Mlynarski; and several nieces and nephews. She was predeceased by her brothers, Elmo, Anthony and John and her husband Steve.
Minnie was born in Elizabeth, N.J. and moved to Vineland at the age of eight with her parents, John and Emma (Maruzzi) Formento, her sister, Rosalie and brothers, Anthony and John. She graduated from Vineland High School in 1940 and worked at Kimble Glass Co. after graduation. In 1943 she married the love of her life, Steve Toffenetti, and moved to Rogers Avenue in Vineland where they raised their family. Her home was always open to relatives, friends and her children's friends and was the scene of many crab parties, barbeques and children's baseball, football and basketball games.
Minnie loved gardening and her garden on Rogers Avenue is a testament to that love. She was an avid reader and especially enjoyed reading on her sun porch overlooking her garden. She also enjoyed cooking and entertaining family and friends with meals that often started with her homemade tortellini and ended with one of her wonderful pies or with a simple cup of tea with lemon and honey and a homemade apple dumpling. She enjoyed her life's journey to the fullest and even at age 97, she welcomed new adventures.
Minnie was a loving wife, mother, grandmother, great-grandmother and sister. Her love, kindness and understanding touched the lives of everyone she knew. She delighted everyone she met with her smile and quick wit.
Family and friends will be received on Wednesday evening from 6pm to 8pm at DeMarco-Luisi Funeral Home, 2755 S. Lincoln Avenue, Vineland, NJ and again on Thursday morning at Christ the Good Shepherd Parish, St. Isidore's Church, 1655 Magnolia Rd., Vineland, from 9:30am to 10:45am with a Funeral Liturgy to follow at 11am. Minnie will be laid to rest at Sacred Heart Cemetery, Vineland.