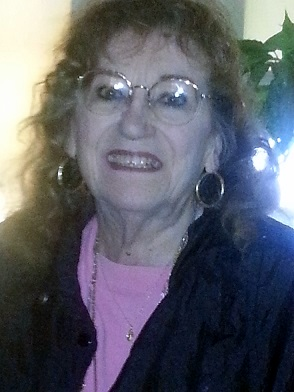 Obituary of Rosina Mazzula
Rosina Mazzula, 88, passed away peacefully on Wednesday, June 5, 2019 in Smithfield, NC.
Rosina was born on August 29, 1930 in Philadelphia, PA. She resided in the Vineland area from the age of three until 1984. She married Eugene House, the father of her two daughters, and lived in Elmer with them. She returned to Vineland where she worked for many years in the local glass industry and retired from Precision Electronic Glass. From Vineland, Rosina moved to Springfield, PA after meeting and then marrying Mr. Vincent Mazzula. She enjoyed watching television and going to the casinos. The loves of her life were her dogs, Sammy I and Sammy II.
Rosina was preceded in death by her husband, Vincent Mazzula;
her father, Philip DeMarco; her mother, Anna (Turco) DeMarco; her brother, Pasquale DeMarco (Ida) and her sister, Angela Branco (James).
She is survived by her daughter, Arlene Baruffi of Vineland, NJ; daughter, Dorothy Eubanks of Middlesex, NC; grandson, Philip Baruffi and nieces and nephews.
Family and friends will be received on Wednesday, June 12, 2019 from 9am to 10am followed by a funeral service at 10am at DeMarco-Luisi Funeral Home 2755 S. Lincoln Ave., Vineland.
Rosina will be laid to rest at Sacred Heart Cemetery, Vineland. In lieu of flowers memorial donations may be made to the Friends of Johnston County Animal Shelter 115 Shelter Way, Smithfield, NC 27577.