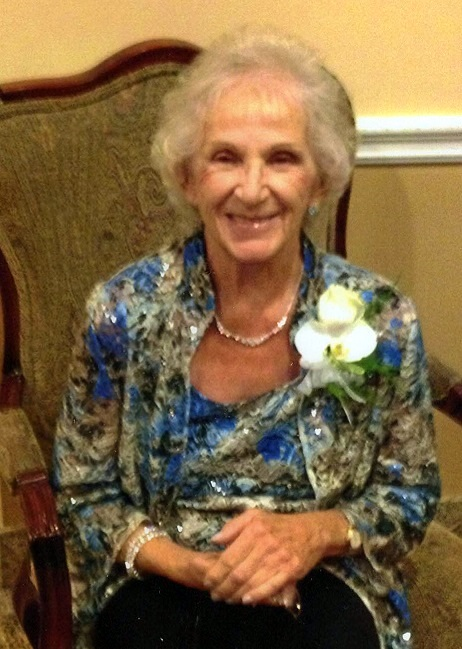 Obituary of Margaret M. Lauermann
Margaret Mary (Principe) Lauermann, also known as "Peggy", of Pittsgrove, New Jersey passed away on June 18, 2019 surrounded by her family.
Margaret was a lively woman who was sharp as a tack. Her sense of humor brightened the lives of all who knew her. Mommom "Peggy" enjoyed painting, cooking, riding her tractor and spending time with her children, grandchildren, family and friends. She always made time for her family as her family was her most treasured possession.
Margaret was a beloved mother to six children, Walter A. Lauermann Jr. (Mary), Keith Lauermann, Anson Lauermann (Sherry), Jeannie Elbertson (Bill), Lisa Schaper (Frank) and Lori Banks (Jim). Margaret was a devoted and loving mommom to 20 grandchildren, 36 great-grandchildren and 2 great-great-grandchildren. She is survived by brothers, Dominic Principe (Barb) and Albert Volk (Karen), and sisters, Carol Stabile (Sal), and Flo Gatto (Joe). Margaret was beloved by all her nieces, nephews, cousins, and friends.
She was predeceased by her mother, Florence; stepfather, Albert Volk; father, Dominic Principe and brother, Frank Principe.
Family and friends will be received on Saturday, June 22, 2019 at DeMarco-Luisi Funeral Home 2755 S. Lincoln Ave., Vineland from 10:00am to 12:00pm followed by a funeral service from 12:00pm-1:00pm. Burial will be private.