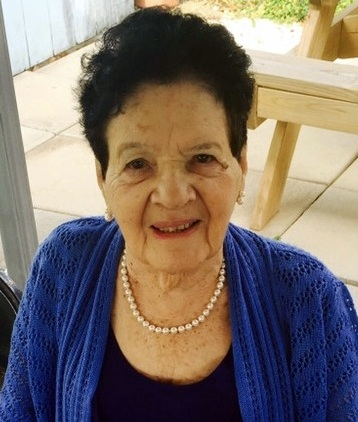 Obituary of Eulogia Gomez Reyes
Eulogia Gomez Reyes, 92 of Richland, passed away to be with the Lord on Thursday, July 11, 2019 at home.
Born in San Lorenzo, Puerto Rico, she was a homemaker. She enjoyed gardening, cooking, cleaning and taking care of her chickens. But most of all, she enjoyed spending time with her children and grandchildren.
She is predeceased by her husband, Angel Gonzalez Gomez of 65 plus years, son, Angel Gonzalez and sons-in-law, Efrain Calderon and Louis Quintana.
Eulogia is survived by 13 children, Amparo Collazo (Manuel), Esperanza Calderon, Lucia Quintana, Socorro Gonzalez (William), Marisol Gonzalez (Anibal), Manuel Gonzalez (Anna), Ranon Gonzalez (Maria), Rafael Gonzalez (Gloria), Julian Gonzalez (Elba), Delfin Gonzalez, Rogelio Gonzalez (Iris), Manequito Gonzalez, Elias Gonzalez (Lillian); 28 grandchildren and many great grandchildren.
Family and friends will be received on Monday from 9am to 11am, followed by a funeral service at 11am at DeMarco-Luisi Funeral Home 2755 S. Lincoln Ave., Vineland. Eulogia will be laid to rest at Sacred Heart Cemetery, Vineland. Memories, thoughts and prayers may be extended to the family by visiting dlfuneral.com.