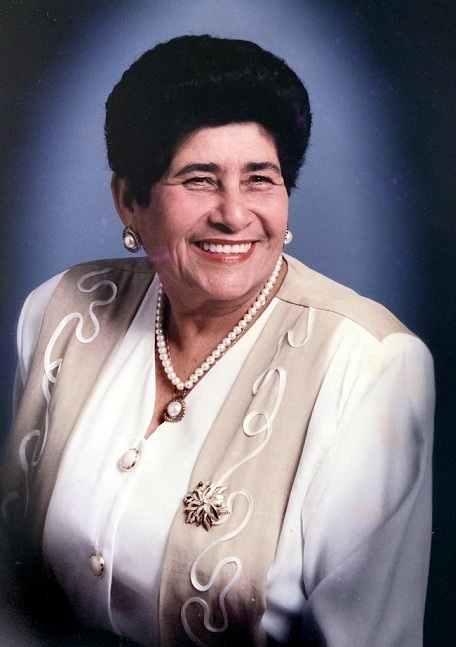 Obituary of Arcilia Roman Lopez
Arcilia Cordero Roman Lopez of Vineland passed away peacefully on August 3, 2019 with her family by her side at Bishop McCarthy, Vineland. Arcilia was the daughter of the late Marcelino Roman and Ricarda Lopéz.
Arcilia was a seamstress at Crown Clothing Co. and DeRossi and Son for many years where she eventually retired.
She is predeceased by her late husband, Artemio Cordero Sr. Arcilia loved gardening, music and being with her family.
Arcilia leaves a legacy of two sons, Artemio Cordero Jr. (wife Maria Cordero) and Hiram "Ronnie" Cordero (wife Carmen Cordero); grandchildren, Bernice Cordero Hampton, Hiram Cordero II, Natasha Cordero and Lorenzo Cordero all of Vineland; three great-grandchildren, Alyssa Rodriguez, Cashton Hampton and Hiram Cordero III; sisters, Ana, Lucy and Coca; brothers, Neco and Amador and a host of nieces, nephews, family and friends.
Family and friends will be received on Thursday, August 8, 2019 from 6pm to 8pm, with funeral services at 7pm at DeMarco-Luisi Funeral Home 2755 S. Lincoln Ave., Vineland. Arcilia will be laid to rest at Pepino Memorial Park, San Sebastian, Puerto Rico. Memories, thoughts and prayers may be extended to the family by visiting dlfuneral.com.