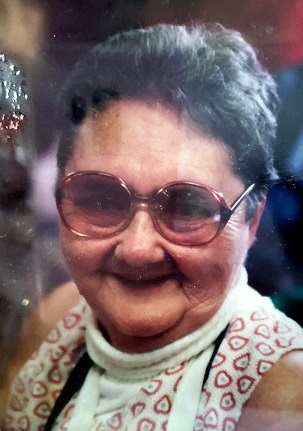 Obituary of Lucy Linkiewicz
Lucy Linkiewicz, 87 of Port Elizabeth, was called home to be with our Dear Lord Jesus on Tuesday, July 30th, 2019 after an extended illness.
Lucy loved spending time with her family and she also loved to needlepoint, play Bingo, loved watching NASCAR, Football and the Hallmark channel.
She was a member and past President of VFW Ladies Auxiliary (Post 2169) of Millville. NJ.
She is predeceased be her parents, Rocco DaGrossa and Laura Thurston; two brothers, Robert and Clayton DaGrossa and one daughter, Shirley Gager.
Lucy is survived by five daughters and one son, Rosemary Vasquez (Tony), Helen Bassetti (Bill), Cathy Linkiewicz, Betty Drastal (Lou), Stan Linkiewicz Jr. (Traci) and Donna Tice (Ron); grandchildren, great grandchildren, great-great grandchildren, great-great-great grandchildren and many nieces and nephews.
Mom, Forever in our Hearts
A Celebration of Life Ceremony will be held on Saturday, August 10, 2019 from 2pm to 4pm, with a funeral service at 3:30pm at the DeMarco-Luisi Funeral Home, 2755 South Lincoln Ave, Vineland, NJ 08361. Inurnment of ashes will take place on Monday, August 12, 2019 at 11am at Greenwood Memorial Park, Millville. Memories, thoughts and prayers may be extended to the family by visiting dlfuneral.com.