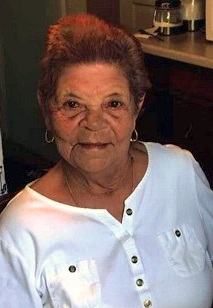 Obituary of Ernestina Guzman
Ernestina G. Guzman passed away on August 10, 2019 from natural causes.
She was born on February 26, 1938 in Arecibo, PR.
She is predeceased by her daughter, Myra and her husband, Felix Guzman.
Ernestina is survived by 2 sons, Jose A. Guzman and Eldemiro Guzman; daugher-In-law, Julixsa Guzman; her brother, sister, nieces, nephews, many grandchildren and great-grandchildren.
She enjoyed spending time with her family, going to the casinos and playing with her youngest grandson, Jullion Guzman, who she loved dearly. She was a very hard working and strong woman.
Services will be private.