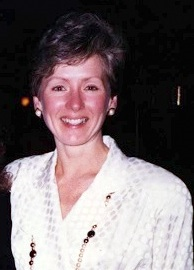 Obituary of Mary E Kepner
Mary E. Kepner, 64 of Vineland, passed away on Thursday, August 15, 2019 at home. Born in Mt. Holly, NJ, she was a graduate of Mt. Holly High School and Princeton University Nursing School.
Mary ran many medical practices as well as assisting in surgical procedures in the gastroenterology field. She also worked for Dr. David Watts, Dr. Helena Watts and Dr. Karen Bowman.
She qualified as a facility director and traveled to several states to oversee the building of medical facilities.
Mary had many other accomplishments. She obtained her license to be a dental assistant, was accepted in a culinary school to be a chef and in her later years, she worked for Wawa for 2 years.
She is survived by her husband of 29 years, Thomas R Kepner; step-son, Terrence J Kepner; 1 sister and 3 brothers.
Family and friends will be received on Saturday, August 24, 2019 from 2pm to 4pm, with a funeral service at 3:30pm at DeMarco-Luisi Funeral Home 2755 S. Lincoln Ave., Vineland. Burial will be private.