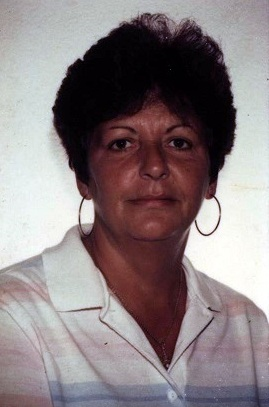 Obituary of Joan Ann Cantoni
Joan Ann Cantoni, 77, of Vineland, passed away peacefully in her home, Sunday, September 8, 2019 surrounded by her loving family.
She was self-employed with her own business, Joan Ann Trucking, Inc., in Vineland from 1985 to 2005. She also worked for many years at Babes Village Inn in Minotola.
She enjoyed vacationing in Florida, pool parties on Bluebell Rd., the casinos, bartending, socializing with her friends, dancing and playing cards. Most of all, she enjoyed spending time with her family.
Joan Ann was predeceased by her mother, Antoinette Rambone; brothers, Lawrence "Chippy" and Johnny Cantoni and her son, Anthony Giordano. Joan Ann is survived by her daughter, Debbie Giordano and grandchildren, Stephanie, Jace and Roxy Kohlmyer; daughters, Donna Logan (Joey) and Tammy Seas. She also leaves behind several grandchildren, great-grandchildren, nieces and nephews.
Family and friends will be received on Saturday, September 14, 2019 from 9:30am to 10:45am, followed by a funeral liturgy at 11am at Christ the Good Shepherd Parish, St. Isidore's Church, 1655 Magnolia Rd, Vineland. Joan Ann will be laid to rest at Sacred Heart Cemetery, Vineland. Memories, thoughts and prayers may be extended to the family by visiting dlfuneral.com.