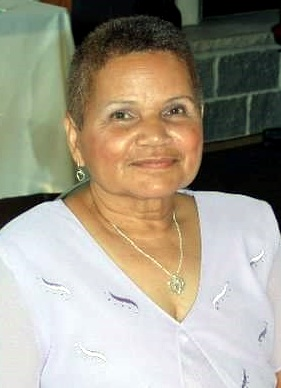 Obituary of Carmen Ruiz
Carmen Iris Ruiz, age 75, formally of New Jersey, has passed away on Wednesday, September 18th, 2019.
She was a wonderful wife, mother, grandmother, great grandmother, sister, aunt and friend. Despite her disabilities, she was able to share her love with everyone she came in contact with. The thing she loved the most (besides Elvis Presley) was celebrating with her friends and family. Her last request would have been that we not mourn but celebrate her passing.
She is survived by her husband of 59 years, Carlos Ruiz; their sons, Charles and Ronnie Ruiz and their wives, Betty and Janet Ruiz; 5 grandchildren and 8 great grandsons.
The family asks that guests be considerate of her husband's medical condition and not engage him with talks of the loss of his wife.
The family will receive friends on Tuesday, September 24th from 4pm to 6pm, with funeral services at 5:30pm at DeMarco-Luisi Funeral Home, 2755 S Lincoln Ave. Vineland NJ 08361. Burial will be private.