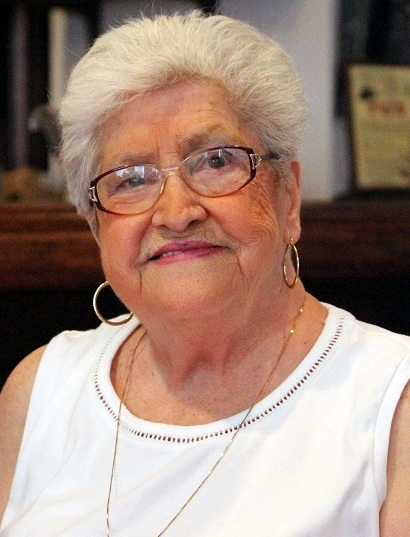 Obituary of Jettie Scarpine
Jettie Ann Scarpine, a longtime resident of Richland, NJ, died Thursday, October 17, 2019 at home.
Born in 1936 in W. Virgina, she found her soul mate and partner for life at the age of 19, when she married Anthony Scarpine.
Together they founded Anthony's Appliances, Scarpine's Deli and Buena Vista Wicker & Wood Stoves.
She is survived by her daughters, Barbara Tomasello of Hammonton, Debbie and Frank Poltorak of Atlantic City, Brenda and Anthony DeCesero of Minotola; sons, Scott and Lisa Scarpine of Richland and Frank and Irene Scarpine of California; grandchildren, Stephen Fiocchi, Jamie Pallies, Albert Tomasello, Anthony DeCesero, Dana Mathias, Nico DeCesero, Christopher Tomasello, Kelly Poltorak, Nicolette Tomasello and Miles Scarpine; great grandchildren, Landon and Luca Pallies, Ava and Amelia Tomasello and brother, Brogan Lawless.
This woman was second to none. She loved playing cards and winning with her cheating grandson. Her older age made her full of spunk and life. She was loved by all.
Special thanks to Atlanticare Hospice employees for their kindness and love for our mother.
Family and friends will be received on Tuesday, October 22, 2019 from 10am to 11:45am followed by a funeral service at 12pm at St. Padre Pio Parish, St. Mary's Church, 736 S. Union Rd., Vineland. Jettie will be laid to rest at St. Mary's Cemetery, Vineland. Arrangements are by DeMarco-Luisi Funeral Home 2755 S. Lincoln Ave., Vineland.