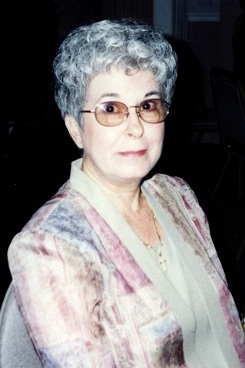 Obituary of Marlene Vassalotti
Marlene Vassalotti, age 82 of Vineland was born to the late Josephine and Edward Vassalotti and ended her long journey of life on Friday, November 22, 2019. Marlene was a 1955 graduate of Vineland High School.
She was an employee of the Vineland Police Department Records Section, where she retired as a supervisor after 45 years of service.
She enjoyed listening to music, playing cards and dominoes and was an avid League Bowler.
Marlene is survived by her loving nephew, Dennis Labo (Carol DeSanto); special cousin, Bill Maenner and wife Charlotte and other cousins, nieces and nephews; longtime special friends, Anthony N. Mignone and Linda Knapp.
She is predeceased by her brothers, William and Vincent Vassalotti; sister, Violet Labo and husband James; the love of her life and faithful companion, Anthony J. Mignone and loyal canine pets over the years, Sheba and Buffy.
Family and friends will be received on Tuesday, November 26, 2019 from 10am to 12pm with funeral services to follow at 12pm at DeMarco-Luisi Funeral Home 2755 S. Lincoln Ave., Vineland. Marlene will be laid to rest at Sacred Heart Cemetery, Vineland. Memorial Contributions may be made to the Vineland Historical and Antiquarian Society, P.O. Box 35 Vineland, NJ 08362-0035 or the South Jersey Regional Animal Shelter, 1244 N. Delsea Dr. Vineland, NJ 08360.