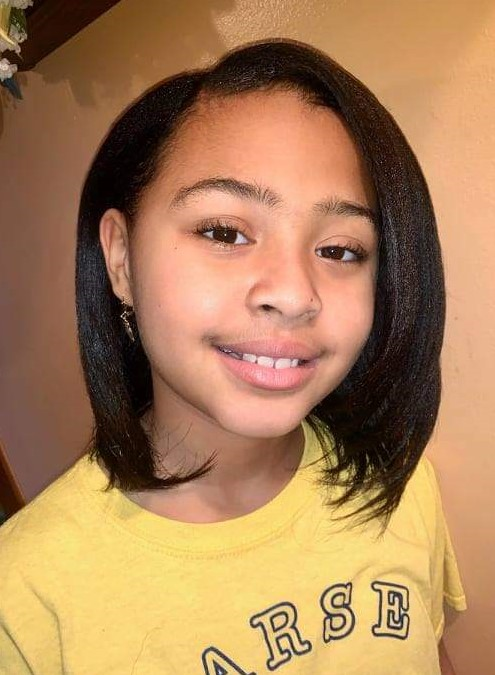 Obituary of Jasayde Aida-Lee Holder
Jasayde Aida-Lee Holder passed away on July 4, 2021 at the age of 10 years old.
She was born on November 23, 2010 at Inspira Hospital of Vineland, New Jersey. Jasayde warmed the hearts of those she loved with her pure soul and smile. She always maintained her own style and was truly a unique young girl.
Jasayde enjoyed riding her bike and sitting on the swing her grandpa built. She liked listening to music and creating her own animations and short stories. She also enjoyed playing in her grandma's garden and loved using nature's bounty to create gourmet foods for her family. Jasayde loved the color green and being the "big cousin", most times.
She is survived by her mother, Tashia Evans (Thomas Russell, Jr.) of Vineland, New Jersey and father, Ronald Holder (Emily Hardy) of West Virginia; siblings, Thomas Russell (Trey Trey), Eva Russell, Gabriel Holder, and Kalila Holder; grandparents, Aida and Luis Sanchez, grandmother, Tonie Holder, and grandfather, Martin Diaz; aunts, Tanya Evans, Martina Diaz, and Pamela Toth; uncles, Shaun Michael Holder, Luis Sanchez, Jr., and Robert Binford; first cousins, Braylon Brooks and Carmine Bermudez, and many extended cousins whom she loved so much.
Family and friends will be received on Saturday, July 10, 2021 from 3pm to 4:30pm followed by funeral services at 4:30pm at DeMarco-Luisi Funeral Home, 2755 S. Lincoln Avenue Vineland, NJ. Burial will be private. In honor of Jasayde, please wear green, her favorite color. The family asks that donations can be made in her memory to a gun violence prevention organization.
Parents of Murdered Children: https://donate.givedirect.org/?cid=1520&n=219306
New Jersey Gun Violence Research Center at Rutgers: http://gunviolenceresearchcenter.rutgers.edu/donate/
Brady United: https://www.bradyunited.org/donate/tax
Visitation at Funeral Home
3:00 pm - 4:30 pm
Saturday, July 10, 2021
DeMarco-Luisi Funeral Home
2755 S. Lincoln Avenue
Vineland, New Jersey, United States
Funeral Service
4:30 pm - 5:00 pm
Saturday, July 10, 2021
DeMarco-Luisi Funeral Home
2755 S. Lincoln Avenue
Vineland, New Jersey, United States