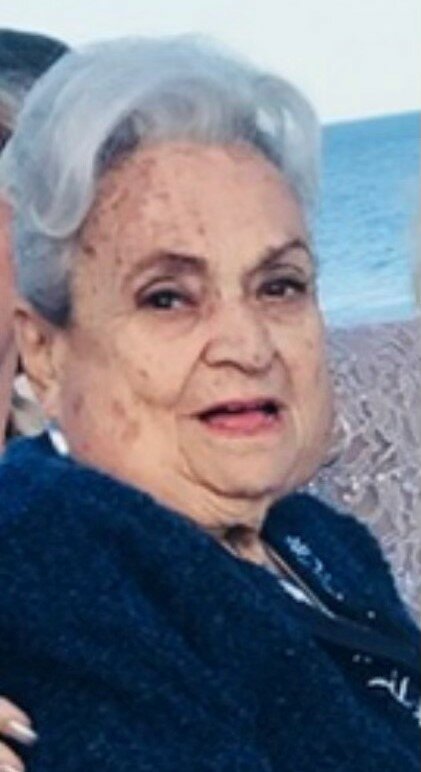 Obituary of Gloria Amira
It is always difficult to say good-bye to someone we love and cherish. Gloria Ida Sandler Amira passed away peacefully on December 21, 2021.
Gloria was born on May Day 1930. She was the oldest child of Edith and Abraham Sandler. She grew up in Brooklyn, New York and attended Glenmore Junior/Senior High School where she was voted "most cheerful". Gloria was the devoted mother to her four children, Michele (Jim), Mark (Donna), Peter, and Michael (Toni).
She is predeceased by her husband, Louis Amira, daughter, Michele, and grandson, Kristopher. Gloria is survived by her sister, Natalie Rothschild, seven grandchildren, Steven, Marcy, Mark Jr., Belinda, Tara, Jason, and Louis. She is also survived by 15 great-grandchildren.
In 1957, Gloria and her husband, Louis, moved from Brooklyn, New York to Newfield, New Jersey, where they raised their family and attended Grape Street Synagogue. In 1977, she moved to the Jersey shore (Atlantic City), where she worked at Harrah's Casino. Gloria enjoyed daily walks on the boardwalk, playing the slot machines or Blackjack table, and relaxing on the beach with a good book. She also loved family gatherings where she was often the "life of the party". Gloria enjoyed her life and cheerfully embraced every day.
A graveside service will be held on Wednesday December 22, 2021 at 12:30pm at Alliance Cemetery, 970 Gershal Ave, Norma, NJ 08347.
Final Resting Place
Wednesday, December 22, 2021
Alliance Cemetery
970 Gershal Avenue
Norma, New Jersey, United States
Graveside Service
12:30 pm
Wednesday, December 22, 2021
Alliance Cemetery
970 Gershal Avenue
Norma, New Jersey, United States