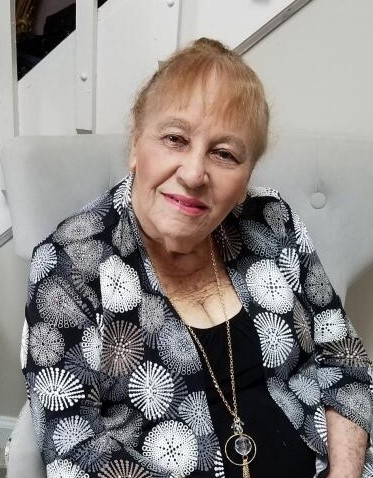 Obituary of Maria L. Rodriguez
Please share a memory of Maria to include in a keepsake book for family and friends.
Maria L. Rodriguez was born on August 2, 1931, to Inocensio Narvaez and Virginia Rivera, in Utuado, Puerto Rico. She departed this life on March 7, 2022, at the age of 90.
Maria moved from Puerto Rico to New Jersey in 1964. From that time and for many years, she worked two and, at times, three jobs to raise her children. She was a hard worker all of her life, and did not retire until she was 77 years old.
Years ago, Maria opened the door of her heart to her Maker, and received adoption as a child of God through Jesus Christ. Our Creator has done a marvelous work in her family as well, and many have also come to know the Lord. Although we grieve her loss, we know she is in God's presence and that we will see her again.
Maria is survived by three siblings - Maria Elia Narvaez, Maria del Carmen Narvaez, and Luis Narvaez. Maria's four children are Raymond Mendez, Robert Mendez, Marilyn Cano and Manuel Cano. She also has thirteen grandchildren, Raymond Mendez Jr., Marilyn Mendez, Michael Mendez, Raquel Mendez, Robert Mendez Jr., Gary Mendez, Natalia Serrano, Luis Serrano, Manuel Serrano, Markyce Cano, Mayra Cruz, Yurichia Gunn-Chaney, Donald Carter. She also has 34 great-grandchildren.
We love you, Mom, and thank you for your love and great sacrifices for us. The Lord blessed us through you!
Relatives and friends will be received on Wednesday, March 9, 2022 from 6pm until 7pm at DeMarco-Luisi Funeral Home, 2755 S. Lincoln Ave., Vineland, NJ. A funeral service will follow at 7:00pm. An additional viewing will be held on Thursday, March 10, 2022 from 9:00am until 11:00am at the funeral home. Interment will follow in Sacred Heart Cemetery, Vineland.