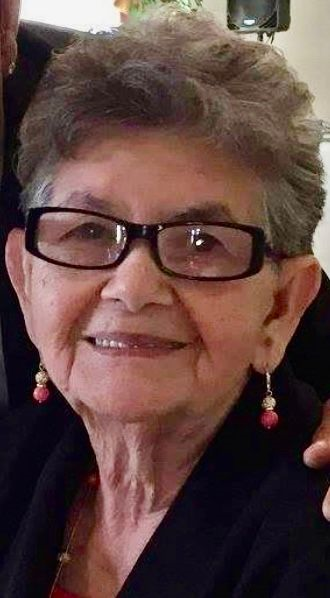 Obituary of Digna Castro
Digna M. (Rivera) Castro, 83, of Vineland, NJ, died peacefully at home surrounded by family on Saturday, May 14, 2022, of natural causes.
Digna was born on July 2, 1938 in Utuado, Puerto Rico. She was a devoted wife, a great mother, an exemplar sister, and a joy to be around. She loved everyone she met. Digna loved sewing and was passionate about gardening. Digna was preceded in death by loving husband, Gilberto Castro and son Ricardo Castro. Digna is survived by her sons, Robert Castro (Gloria), Manuel "Nello" Castro, and Edward Castro (Lily); two daughters, Carmen Ventura and Digna Castro-Gonzalez (Adoni). Also surviving are her grandchildren, Margie Castro, Robert Castro, Christina Castro, Alex Ventura (Kerry), Gerry Ventura (Tammy), Edgar Vega-Castro, Irving Hudson (Alexa), Christian Gonzalez, Justin Castro, Michael Castro, Myranda Lake (Charles), and Vanessa Adams; and a large extended family including 20 great-grandchildren and one great-great-granddaughter.
Relatives and friends will be received on Sunday, May 22, 2022 from 6:00pm until 8:00pm at DeMarco-Luisi Funeral Home, 2755 S. Lincoln Ave., Vineland, and again on Monday, May 23, 2022 from 10:00am until 11:00am at the funeral home. A funeral service will follow at 11:00am. Interment will be held in Sacred Heart Cemetery, Vineland.