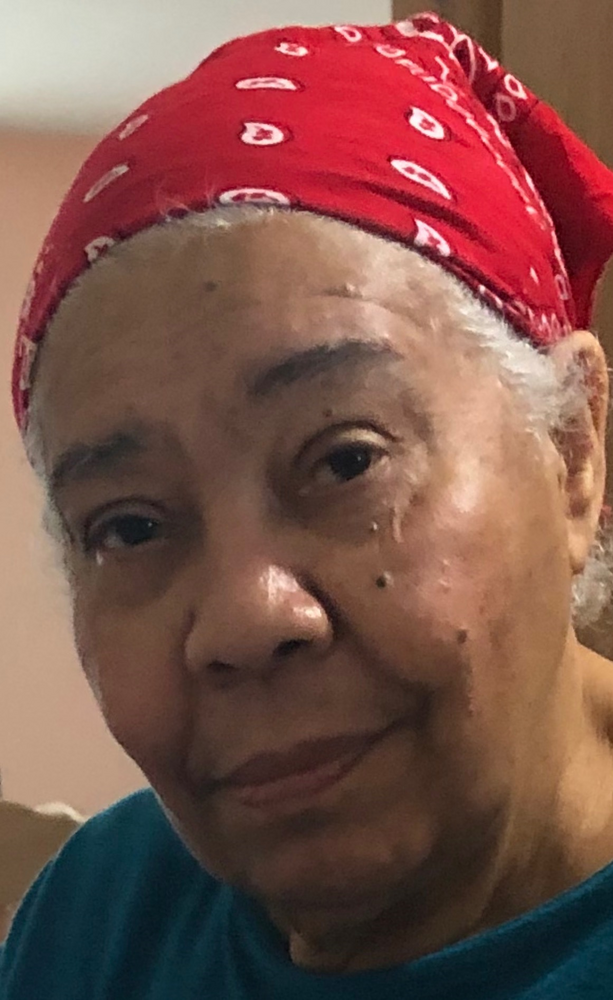 Obituary of Carmen D. Nova
Please share a memory of Carmen to include in a keepsake book for family and friends.
Carmen D. Nova (Abuela y Mami), 77, of Vineland, NJ, was reunited with her savior on August 22, 2022, while surrounded by family members at Inspira Hospital of Vineland. Carmen D. Nova was born in San Lorenzo, Puerto Rico to Faustino Oquendo and Julia Claudio on April 12, 1945. She worked at Progresso Foods as a Can Line Operator for over 30 years. She enjoyed spending time with her family, friends, and grandchildren. Carmen was devoted to her children and was the matriarch of the family. There was never a day in which she would not be on the phone talking with her distant siblings or close friends. Though she enjoyed traveling often to Puerto Rico, Philadelphia, and Springfield, Massachusetts to visit her brothers and sisters, what she really enjoyed were her purple flowers and the many indoor plants she would take care of. Among the most notable traits for which she will be remembered is her kind and gentle heart, her captivating smile, her work ethic, and her steel determination. Carmen enjoyed her Telenovelas, but her favorite show was The Price Is Right. She enjoyed the slots at the casinos, scratch off lottery tickets, and playing the Pick-3. Like her siblings, Carmen played the string guitar and enjoyed singing. She donated to St. Jude's, and in the end, gave of herself as well. Carmen D. Nova is survived by her husband, Aparicio Nova Sánchez; sisters, Felicita (Fela), Flora (Jula), Marcelina (Chile), María E. (Songo); children, Amelia Rodriguez, and Carmelo Rodriguez; grandchildren, Carmelo Rodriguez, Jr., Anthony J. Rodriguez, Steven J. Costa, Catalyno A. Sánchez, Amanda D. Sánchez, and Rubén J. Rodriguez; great grandchildren, Lemaya Martinez, Ethan Martinez, Layla Otero, Melany A. Rodriguez, Makayla A. Rodriguez, Anthony J. Rodriguez, Jr., Dominic A. Rodriguez, Cassidy M. Rodriguez, and numerous nieces and nephews. She is preceded in death by her parents Faustino Oquendo and Julia Claudio; brothers, Jose (Cheo) Oquendo, Felipe (Lico) Oquendo, Domingo (Mingo) Oquendo, Aliceo Oquendo; sisters, Rosa Oquendo, and Anna Luisa (Fali) Oquendo; and granddaughter, Adrianna Lee Sánchez. Visitation will be held on Saturday August 27, 2022 from 10:00am until 11:30am at DeMarco-Luisi Funeral Home 2755 S. Lincoln Ave., Vineland, NJ. A funeral service will follow at 11:30am with Deacon Roberto Rodriguez of St. Francis of Assisi Catholic Church officiating. Burial will follow at Sacred Heart Cemetery, 741 E Walnut Rd, Vineland, NJ. Memorial donations may be made to St. Jude's Children's Research Hospital. The family wishes to extend their gratitude to St. Francis of Assisi Catholic Church, DeMarco-Luisi Funeral Home, beloved friends, and all the medical professionals who attended to her care. Funeral arrangements entrusted to DeMarco – Luisi Funeral Home.
Visitation at Funeral Home
10:00 am - 11:30 am
Saturday, August 27, 2022
DeMarco-Luisi Funeral Home
2755 S. Lincoln Avenue
Vineland, New Jersey, United States
Funeral Service
11:30 am - 12:00 pm
Saturday, August 27, 2022
DeMarco-Luisi Funeral Home
2755 S. Lincoln Avenue
Vineland, New Jersey, United States
Final Resting Place
12:30 pm - 1:00 pm
Saturday, August 27, 2022
Sacred Heart Cemetery
741 E. Walnut Road
Vineland, New Jersey, United States