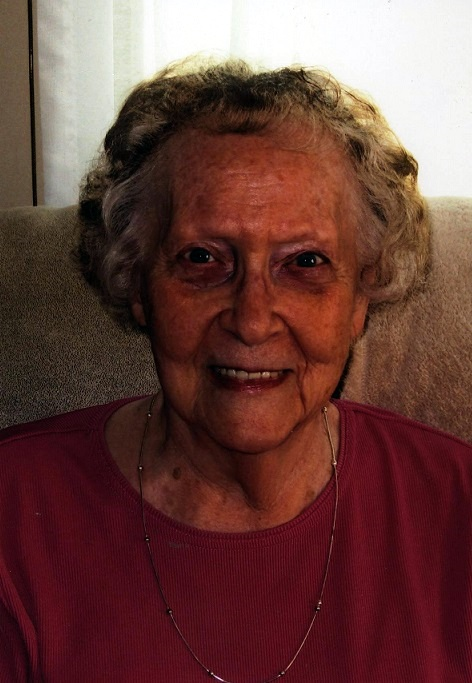 Obituary of Otilia Scaglia
Otilia "Tilly" Scaglia, 96, passed away peacefully Saturday, July 22, 2017 at Genesis Millville Center. Tilly was born on March 29, 1921 in Saba, Dutch West Indies, the daughter of Willam and Otilia ten Brink.
Tilly resided in Vineland most of her life and retired from Vineland High School after 25 years of service.
She was a member of Saint Mary's Church, East Vineland and her favorite activities were travelling, cooking and spending time with her family.
Tilly was predeceased by her husband of 45 years, Eugene Scaglia; two sisters, Ali Moore and Ernestine Leister; and one brother, Willam ten Brink, Jr.
Tilly is survived by her daughters, Linda Rossi, Jeanne Jackson (John) and Jane Mancini (Tom); 6 granddaughters, Tiffany Zabek (Brett), Tanya Ramos, Misti Claggett (Tyson), Sherry Wilkins, Jessica Mancini and Amanda Donnally (Aaron); 15 great grandchildren, Kelsi Noble, Gabrielle Huggins, Breanna Huggins, Christian Ramos, Thomas Huggins, Jessica Huggins, Siena Zabek, Alexis Zabek, Michael Miskell, Noah Zabek, Ace Claggett, Gianna Claggett, Lily Donnally, Ayden Azeglio and Ryder Claggett.
Family will receive friends on Saturday, July 29, 2017, from 9:00am to 9:45am at St. Padre Pio Parish, Saint Mary's Chruch, 736 Union Road, Vineland, followed by a funeral mass at 10am. Tilly will be laid to rest at St. Mary's Cemetery, Vineland. In lieu of flowers, donations may be made to St. Padre Pio Parish (St. Mary's Church), 4680 Dante Ave., Vineland, NJ 08361. Arrangements are by DeMarco-Luisi Funeral Home 2755 S. Lincoln Ave., Vineland.