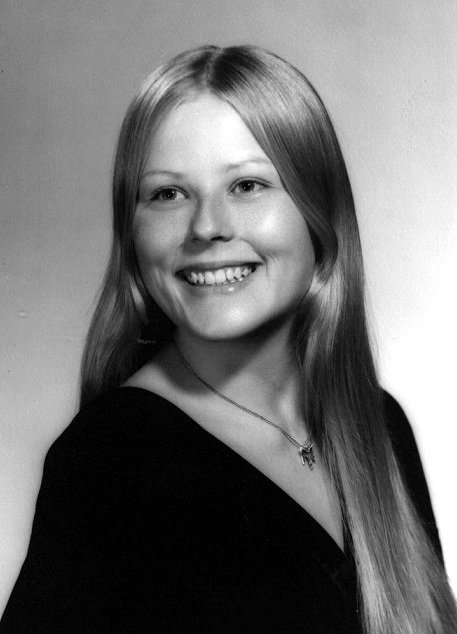 Obituary of Linda Moss
Linda Darlene Moss, age 60, passed away peacefully at home on Monday, July 24, 2017. She was the cherished daughter of the late Henry A. Moss, Sr. and Edna L. Moss, and widow of Charles Woodfall. She is survived by her long-time friend and companion Benjamin Thompson, her beloved sisters Donna M. Matlock, E. Lori Caldwell, Rosemarie Janus, brother Joseph Elias (Elizabeth), sister-in-law Joanne Moss, nephews Eugene J. Caldwell, II, Matthew A. Moss and her nieces Dana M. Caldwell, Joanne "Missy" Fontaine (Alex), and her grandniece Stevie Marie Kolenski , as well as her special Uncle Matthew "Mattie" Reluga and Aunt Mary Moss, as well as numerous other nieces, nephews, cousins and friends. She was predeceased by her loving brother Henry A. "Skip" Moss and brother-in-law James J. Matlock, as well as nephews, Steven M. Moss and Reynolds Smith, III.
Linda was born in Camden, NJ, and was a resident of Maple Shade, NJ, as a child before moving to Clayton, NJ, where she attended grade school. She later moved to Malaga, NJ, where she graduated from Delsea Regional High School. She held several positions, but her most memorable was as Administrative Assistant at PKF Management, a company instrumental in developing Route 55.
Linda enjoyed reading, networking, talking with friends and was an excellent writer. She put her heart and soul into her notes, letters, and general articles. Linda experienced a great love and closeness to the Lord and appreciated the slightest kindness extended to her. Two thoughts Linda wrote to explain her unique personality are "This may come as a shock, or surprise to you; I have 'my own' imagination and my own thought processes", and "What I do believe in is finding any means necessary to connect with people as an artist who takes her show to the streets."
Memorial Services will be held on Monday, July 31, 2017, at 11 a.m. at the Faith Fellowship Ministries, 114 Delsea Drive, Malaga, New Jersey 08328 (across from the Malaga Post Office). Burial will be at the convenience of the family. In lieu of flowers, contributions can be made in Linda's memory to Mission Teens, Inc., 102 Eppinger Avenue, P.O. Box 52, Norma, NJ 08347