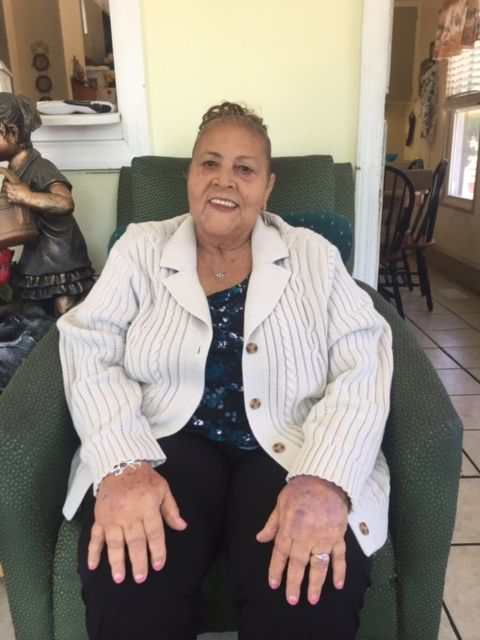 Obituary of Dolores Toro
Dolores Toro Ortiz age 79 went to be with the lord peacefully at home on July 27, 2017 surrounded by her loving family and friends after her battle to a long term illness.
She was a loving wife, mother, sister and grandmother. Dolores was a member of Vida De Fe church in Vineland. She enjoyed cooking, listening to music and the casinos.
Dolores is survived by her husband Eugenio Toro; her children, Victor Santiago and spouse Nyda Santiago, Iris Cortez and spouse Jaime Cortez, Maria Torres and spouse Eddie Torres, Jaime Toro and spouse Maria Toro, Alexis Toro, Ivette Toro and Johanna Gonzalez and spouse Anthony Gonzalez; grandchildren the late Manuel Santiago, Nyda, Victor, Michelle, Tasha, Adam, Kassandra, Eugenio and spouse Jennis, Lissa, Jaime, Luis, Mario, Angel, Alexis, Ashley, Aleysha, Alex Jr, Daisey, Destiny, Gage and Gabriela, she is also survived by all of her great grandchildren who she loved dearly.
A funeral service will be held on Monday at 1pm at DeMarco-Luisi Funeral Home 2755 S. Lincoln Ave., Vineland. Dolores will be laid to rest at Siloam Cemetery, Vineland. Relatives and friends will be received on Monday from 11am to 1pm at the funeral home. Memories, thoughts and prayers may be extended to the family by visiting dlfuneral.com.